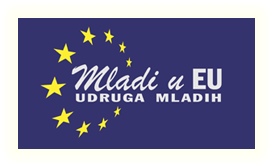 Experience of our volunteers Francesco and Antonia with the arrival training in Orahovica
Our two volunteers Francesco Lombardi (Italy) and Antonia Teodora (Romania) participated in the on-arrival training at Orahovica from 11 to 16 December.
The goal of such training is to meet volunteers with EVS, their tasks, duties, and activities during volunteering.
Nine volunteers (Poland, Italy, Portugal, Egypt) participated in the training, who volunteered in organizations throughout Croatia. For six days sharing experience, socializing, intercultural dialogue.
Also, below we bring an article written by our volunteers about their experience from Orahovica, which they learned and how it will be taught to apply during their volunteering in Šibenik.