Youth from 6 countries have participated on Erasmus+ project in Poland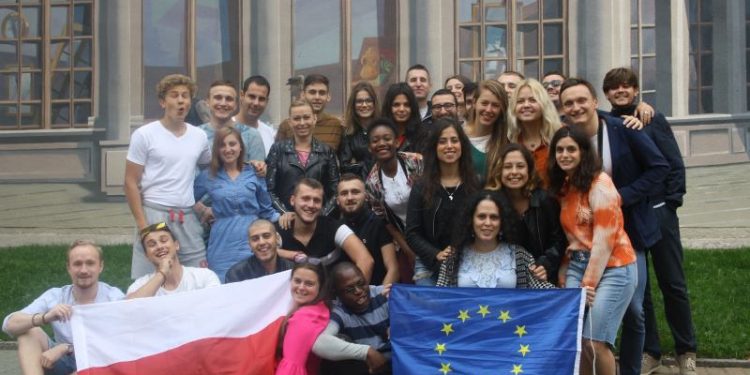 We are part of the "Youth Builders Democracy" project funded by the Erasmus + program. Last week we visited Poland and improved our knowledge of structured dialogue.
Youth Association "Youth in the EU" is partner organisation on this project which is implemented by a Polish organization ''European Fund Rozwoj Człowieka" with other 4 partner organizations from Spain, Italy, Estonia and Macedonia. The project is aimed to promote dialogue between young people and policy makers, and the aim is to foster and promote joint decision-making among youth and institutional actors at the local and European level.
The project is divided in two phases. The first phase was a seminar in Poland from 03 September to 09 September 2018. The workshops we were discussing about European democracy and policies that are important for young people, which youth want to promote through structured dialogue and participation.
The participation in the activities brought different opinions, attitudes and needs of young people in partner countries. All participants agreed that, despite various cultures, young people have similar and even the same problems considering human rights, labor market, education and insufficient knowledge of politics and participation in decision making process. However, small people make great changes, so we have created a story about the needs of young people, which we will present to representatives of politics at second seminar which will be held in Italy in early December 2018.
In the forthcoming period, we will present all 5 members of the Croatian team who participated in Poland with impressions, experiences, and attitudes before and after this seminar. Participate in Erasmus + programs, learn what is structured dialogue and make changes that your local community needs.