Firsts days in Croatia!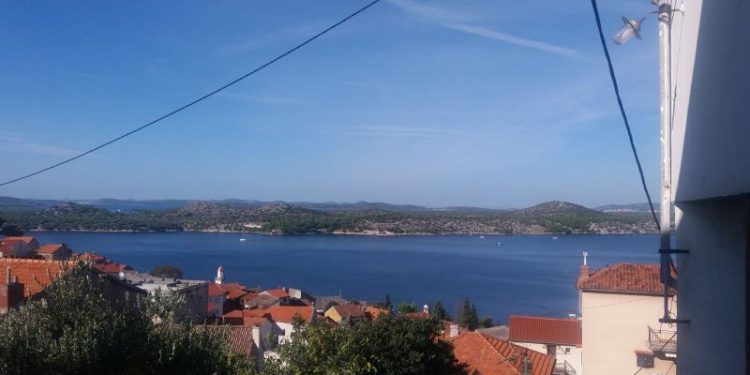 These are the firsts impressions of our volunteer Rossella about Croatia and her new experience. She is an Italian girl from Calabria and she will be in Šibenik for 8 months participating to our project "Youth activities for everyone" designed by "Youth in the EU" association in partnership with "Europe Direct – Eurodesk of Comune di Trieste".
"It took me two days to get to Croatia, and eventually here to Šibenik. Two long days and two means of transport: first the bus to Ancona and then the ferry. For those coming from the south of Italy like me, it is very common to reach a bigger city by bus before getting on a plane or a ferry. Many years had passed since the last time I took the ferry. I didn't remember how pleasant could be the trip (if you don't suffer from sea sickness, of course), how sweet could be the view of the coastline from the boat and all the mixed feelings about the what has been left behind and what will come next…
The trip from Split to Šibenik turned to be a funny adventure and another learning occasion. I had to queue twice before being able to buy the ticket for the bus. In fact, I didn't have any cash with me, not in local currency and naively I thought I could pay with card. I should have learnt this lesson long time ago, because you can't pay card everywhere, of course. But I managed it on the second attempt and thanks to the patient woman at the counter I successfully made my way to the right bus. The approach with the bus driver marked the first contact with a local. Interesting approach, I would say. He was kind of rude to me, but I guess that he was in a hurry and he had no time for talking. I couldn't talk either, honestly, I was too tired and unexpectedly Portuguese language was coming out of my mouth instead of some greetings expressions I had been taught by a Roma family on the ferry. I was only trying to create a contact, which failed.
The route to Šibenik opened the way to an amazing landscape: a beautiful coastline with green small islands in front and white-sanded beaches kissed by light blue water.
After less than 2 hours, I was already in Šibenik. I was lucky: Francesco and the landlady had come to station to pick me and my babies (a case and a backpack) up and to drive me to what will be my house for the next eight months. It would have been harder otherwise with all that weigh to carry and to carry uphill! Yes, because Šibenik is hilly and I didn't know that eheh…
In the afternoon, I toured the town with Francesco that acted like a seasoned Cicerone! I had a nice and warm typical Croatian meal and I spent the evening with the pleasant company of him and a new friend. I couldn't ask for a better start for this new experience. And after the whole day I almost felt like I had been here for longer than actually few hours…
The following day I was rested enough and ready to start this new experience as official volunteer at the association. From the first moment I entered the building of the association I could feel the nice and joyful atmosphere made by everyone working here making me think that the best is yet to come."